Ive never been a mum who cries at each little milestone or gets overly excited, but i found when Pants started school i was teary! Aston had been in childcare since he was one and had enjoyed nursery but that first day was so special! seeing him in his uniform with his lunch box and book bag! I was more excited than him! I remember before he started they held a meeting for all the parents I was holding back the tears! They called each name out to say which class they were in I had to stay seated for a little other wise would have had a mini melt down (i wasnt the only one). I think its him growing up maybe realised hes not the small loud child that he had always been!
On the walk to school! they started later so they didnt get overwhelmed with all the children! We dropped him in he wasnt fussed! alot of parents were walking out crying!
Was lovely, wonder if i will be the same when Ami starts school!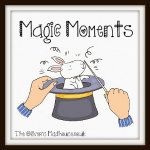 I love to hear from you so please comment! And if you If you like this blog then don't forget to subscribe to my blog so you never miss an update. .......}