At the moment im just a Mum! days roll into another, I cant remember working me or days with out a baby! ive forgotten walks by myself and even date nights have been a bit of the past lately! but in the mist of this season of my life im not just a Mum i am so much more!
I am .
. A wife, A mum , A friend, A nurse, A sister, A daughter, A royal Priest, A child of god, A youth worker (not so much these days), I am what i am!
I am sometimes..
Hilarious, supportive, compassionate, caring, loving, motivating, kind, patient, annoying, a good listener, a crap listener, the only one who finds me funny, thoughtful, selfish, selfless, generous, giving, forgetful!
I like..
Sleeping, spending time with friends, going out for dinner, hanging out with my husband, time on my own, change, mission work, being busy, being part of church community, trashy american tv shows such as How i met your mother and scrubs, also any hospital program the sadder the better (by sad i mean bring me to tears!), fiction books, red wine, pasta, chocolate biscuits, sun sets at Minnis bay, Lark in the park, travelling, summer, being at the beach, sitting outside a pub on a warm evening, that my husband makes me laugh so much, having fun, working
I dislike
.. getting up early, being wound up, rudeness, poverty, not knowing what im doing, not doing anything, things being the same, fish, cold weather, snow, being angry, making packed lunches, having to make big decisions, that i cry at everything, that i go mad when my husband goes away, washing, housework , wasting my day, looking young people always think im 15,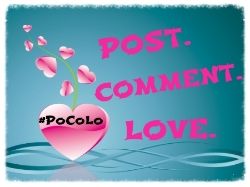 I love to hear from you so please comment! And if you If you like this blog then don't forget to subscribe to my blog so you never miss an update. .......}